Workshops at Family Chiropractic
---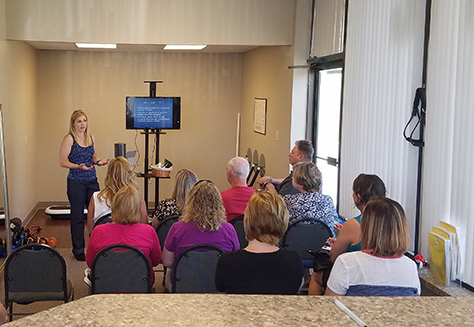 In-House Workshops
In our ever changing health care system, and internet websites, it can be confusing as to which is the best solution for your health. Dr. Senz teaches multiple workshops through out the year to engage and educate you to be proactive with your health and the health of your family.
Different topics might include:
Healthy Living to 100
Nutrition and Breaking the Sugar Addiction
Women's Health
Inflammation
Stress the Silent Killer
Let us host a Workshop for you!
Interested in any of the topics and workshops below?
Dr. Senz holds complimentary health talks and events for Lake County groups and businesses. Contact us if we can be a Guest Speaker for your next Lunch & Learn, Corporate Wellness Program, or Community Health Event!

UPCOMING EVENTS:
Thyroid 101: Understanding the Thyroid
            In-Person Workshop Wednesday January 12th at 6pm.  Call to reserve your seat: 639-1100

Wellness Workshops and Events | (440) 639-1100