Meet Dr. Misty Senz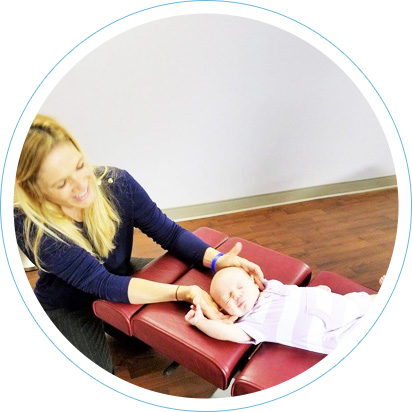 Gaining a New Perspective
After working in a laboratory in a medical facility for several years, Dr. Senz was used to seeing people who were looking for help with their health. During her time at the lab, she witnessed the same pattern: someone would come into the office sick, get a pill, go home and end up returning with the same problem. More and more, medications were dispensed without getting patients results.
Finding a Different Path
Dr. Senz herself encountered some health issues in her early twenties that the medical doctors couldn't explain. She unfortunately experienced the same frustration that she'd seen so many others go through with the medical system. She went to a chiropractor for headaches & migraines and experienced other surprising yet positive health changes as well. There she learned about the difference between taking a drug to cover up a symptom and getting truly well.
"It turned a light switch on in my brain. I wanted to help people the way I was helped with chiropractic."
She changed from a plan of going to medical school to undertaking an education in chiropractic. First, she graduated from Fitchburg State University with a Bachelor of Science in Biology/Exercise Science. Then, she enrolled at New York Chiropractic College and earned her Doctor of Chiropractic. She has been in practice now for 25 years.
Constantly Learning and Growing
Since that time, Dr. Senz has stayed up to date by completing different programs and certifications:
Pre-Natal and Pediatric Care from the International Chiropractic Pediatric Association
ANMCB Board Certified Traditional Naturopathic Doctor
Advanced Training as a Chiropractic Sports Physician & with Concussion Protocol
Certification in Functional Medicine
Advanced Lab & Genetic Testing through Boston Heart Diagnostics
With over two decades of experience, Dr. Senz remains excited to assist people in changing their mindset about health. She's had the privilege of seeing many patients feel empowered to take control of their health, reduce and eliminate their medications and achieve richer, healthier lives.
CHIROPRACTIC CARE »
Living a Chiropractic Lifestyle
In her spare time, Dr. Senz stays busy with her husband & three children & dog Rosie, traveling when they can. She also teaches other chiropractors in our area and all over the country with Everest Coaching. Additionally, she's a member of the International Chiropractic Association and takes many courses throughout the year to stay updated on the latest chiropractic and health education.
If you'd like to find out more about what we can do for you, contact Family Chiropractic in Painesville today!


Chiropractor Painesville | (440) 639-1100