Sports Chiropractor in Painesville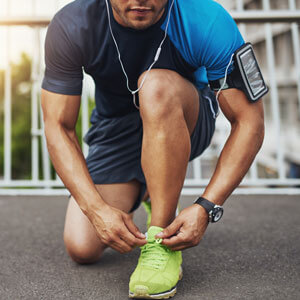 Professional sports figures are consistently reaching new heights in their professional careers. With each passing year, new records are shattered and the human body is pushed to its limits. Everyday athletes follow suit by pushing themselves harder, choosing rigorous training patterns, and taking their diets to a new level. Despite the meticulous care and training that athletes take, they experience many injuries.
Chiropractors are to athletes, just as cardiologists are to those who suffer a heart attack.  Chiropractors have specific training in evaluating and treating the injuries and ailments of athletes. In addition to treating athletic injuries, the chiropractor is skilled in aiding the athlete in injury prevention.
Professional athletes see such a great value in chiropractic treatment that they regularly have chiropractic wellness visits to prevent injuries and to be in top form for competition.
Dr. Senz has advanced training as a Chiropractic Sports Physician & in Concussion Protocol. She was also the performance doctor for the National Volleyball League and worked with pro beach volleyball players such as Misty May-Treanor. She has helped numerous patients that have suffered from:
Concussions or Head Traumas
Rotator Cuff or/ Shoulder Injuries
Meniscus or Knee Ligament Damage
Dr. Senz's extensive training & certifications in pediatric chiropractic care has allowed her to help those of all ages, including many children & students, that have suffered with injuries from sports or accidents.
Reach New Heights
Are you ready to overcome your sport injury? Contact Family Chiropractic today! We offer a new patient special for $57 (a $325 value)​​​, which includes a full health history, consultation, complete health examination, all necessary X-rays and a report of findings. *Offer excludes: workers' comp, personal injury, Medicare and Medicaid.  We do not participate with workers' comp, Medicare, and Medicaid. CONTACT US »

Sports Chiropractor Painesville | (440) 639-1100